Disaster & Environment Management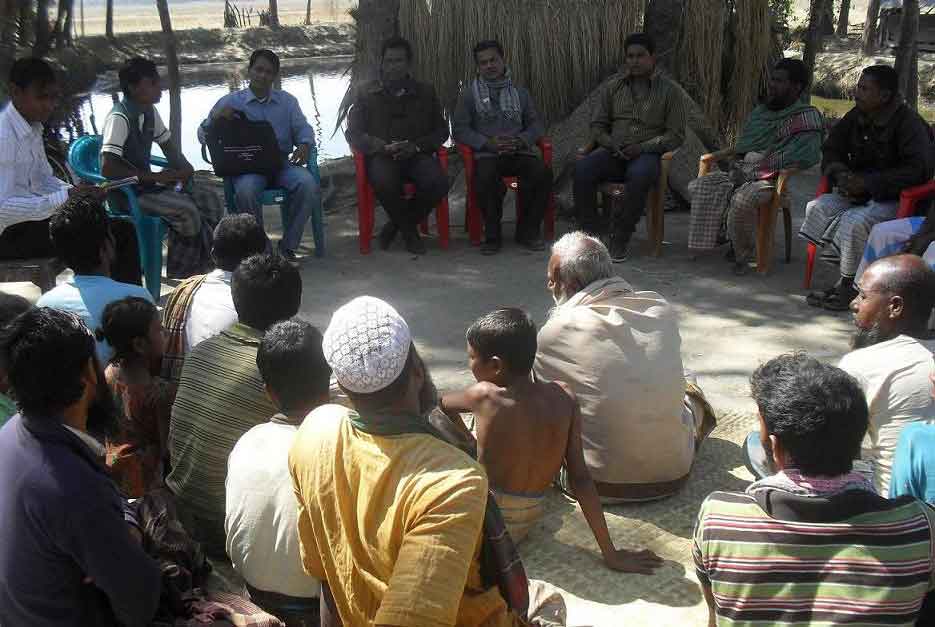 Disaster & Environment Management
Aid Organization puts emphasis on Disaster and Environment Management Program to increase the awareness on disaster preparedness as well as to ensure disease free environment by its adequate management. This program has been considerate as a significant component of the organization. Disaster management and preparedness training, rescue and evacuation, contingency plan, day observation etc are notable activities under this program. Possible any natural disaster preparedness in South part of Bangladesh is important activities under disaster management program.
Objectives
To increase the capacity of individuals, families and society to combat disaster.
To reduce detrimental effects and damages of disaster in familial, institutional and public life.
To increase competence and capability of the local government and other government and non-government institutions to encounter disaster.
To improve the status of services like relief and rehabilitation for the disaster-affected people.
To prevent environment degradation through proper management and preservation of environment.
Disaster Preparedness Activities:
Organize training, workshop, seminar, sessions and campaign program to make people aware on effects of disaster and its preventive mode.
Prepare and update contingency plan.
Risk and resource mapping, formation of volunteer group and disaster management committee.
Preserve food and the fodder for livestock.
Disaster Mitigation Activities:
Rescue vulnerable people and their resources and replace to the safer place.
Building of household structures and social institutions above higher level than plane surface.
Facilitate people to set up latrines and tube-well at raised place.
Help victimized family to repair their destroyed houses that eroded by flood or by other natural disaster.
Create safer places like Flood Shelter, Cluster Village, School Ground raising etc.
Ensure medical services for protesting water born diseases Relief and Rehabilitation.
Environment Concern Program:
Organize meeting, seminar, workshop and training.
Day observation, procession, publicity.
Environmental cleanness, hygiene and garbage management.
Integrated pest management and use of organic fertilizer.
Seedling and nursery management.
Inspiring people to use quality oven and helping in technical management.
Training on awareness rising.
Homestead based plantation and social forestry.
Produce and supply sanitary latrines at a lower price.
Identify arsenic contamination and supply safe drinking water.