Eradication of Hazardous Child Labor Project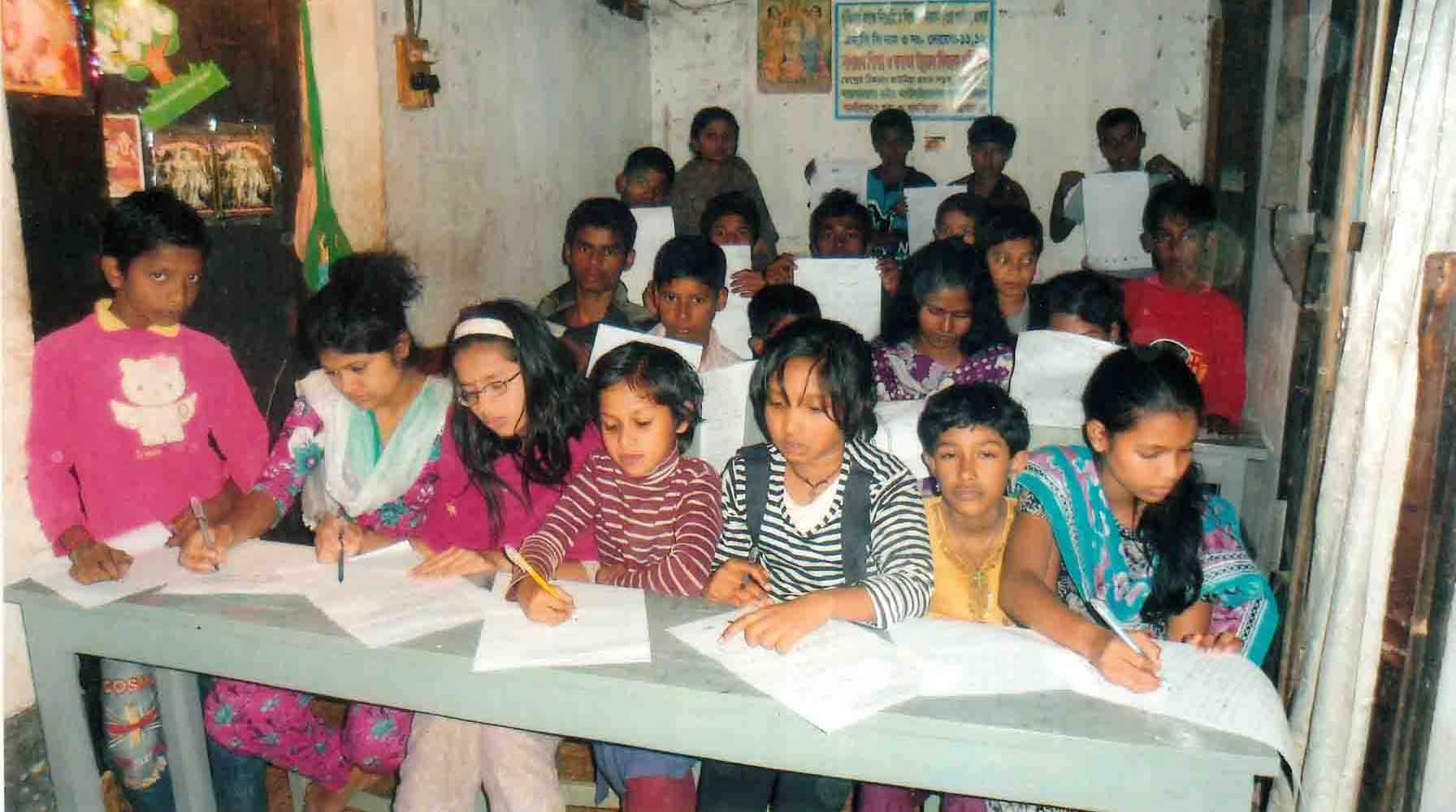 Eradication of Hazardous Child Labor Project:
Aid Organization action program are address the working children in different hazardous sectors of Barisal city corporation area and their families through direct intervention and awareness rising. The children and their families have been offered with non-formal education, skill development training, alternative income generation means and basic health care services. Aid Organization with its extensive working experience with the communities, will play key role in mobilizing support and participation of local groups, offering direct services to children and their families in needs, and coordinating with other local specialized agencies (GO, NGO, Private Sector) to deliver services to target groups.
Non-Formal Education:
In order to provide non-formal education -900 aged 9 to 18 years, 30 education centers will be established in Barisal City Corporation respectively. The centre will preferably be closed to the workplace of working children as well as nearer to their homes. Each center will accommodate about 30 children per batch/class with at least two shifts, providing education for 3 hours per shift a day. UNICEF developed curriculum will be used to teach the children. Each center will be used for providing Non-formal Education (NFE) for 24 months to 900 children.
Skill Development Training:
Skill Development Training (SDT) will be provided for 6 months to 900 children and SDT course will cover introduction of skills on various trades and an orientation to job market duties, rights, benefits, etc. In order to remove them from the hazardous sectors employment and to enable them to have a non-hazardous income source. The training will be arranged in coordination with working in the area and in close consultation with the service providing institutions.
Already Aid Organization has rehabilitated 300 Eradication of Hazardous Child Labor in Barisal City Corporation 1st Phase through Ministry of Labor and Employment, Government of Bangladesh and UNITED NATIONS OFFICE OF THE HIGH COMMISSIONER FOR HUMAN RIGHT from 2010-2012. To accelerate this program it is essential more financial assistance. Aid Organization has come forward to solve the identified problem.
Objective:
To reduce child labour from hazardous work is the ultimate and gross objective of the project. But for fruitful achievement of our objective, it may be divided into some easy achievable section like:

To able reading and writing and counting of our target children.
To develop the target children in skill manpower.
Introduce micro-finance activities with parents to become less dependent of their working children.